I've created this space so that Roor Heads have a place to park some pics of the nugz and other things they are feeding to their Roor.
"Just thought i could send some pics to share that me and my gf produced last year,not as quality as urs im afraid but we were and are still proud of what we did. all but one pic (current venture) are of delahaze from paradise seeds, very strong sativa. the other is pretty self exsplanitory! hope you could maybe use one on ur site!?
p&p,"

Planting the seeds

America, the Beautiful
and he was singing " . . . from seed to shining seed"
Then the seed grows . . .
and matures . . .
harvested and dried . . .
Admire the close up world of THC
Lay some crystal on the life line in your palm.
Live long and happy!
Purple
Roor shot glass full od spirits!
Maria's apothecary
NY Kush
Cheese
Bisel
Buba
Looking good!
Ola' Maria !
Home Grown
Home Grown
Here are some nice nugz from a friend in NY.
My Stash there is 15 different Strains, 14 From Buffalo and one - my fav - from Cali. And my new RooR ZIGGY bowlhead only 66 made in the world and I own one of them awesome lol.
Blitz !
and more Blitz.
Yikes! Here is a Purple that needs showing.
A bit closer but the only way to truly see it is to try it.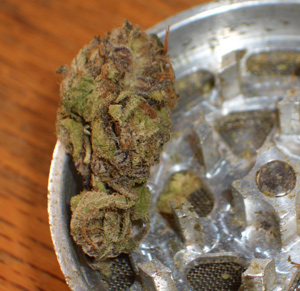 Start by grinding it up. Hummm

That's how they do it in Arizona.
Roor Nug Jar filled with newhampshire sticky.
Here is that little nugz bear again. (see below)
"THIS IS SOME OF MY FAVORITE GEAR I LIKE TO STUFF
IN MY GERMAN ROOR. EVERYTHING FROM PINAPPLE
KUSH TO SOUR DISEL AND SOME OTHER STRAINS I GET IN 716 BLO OUT TO DA VILLE.".

Looks like Purple Haze!
Nice cube with glimmering goodies.
I'm assured there are 420 gr of good phat nugz in this container.
It's bigger than a shoe box and smaller than a bread box.
But, lets compare with the pic below.
Looks conforting.
A bit big for the bowl.
My guess is this is "New Purple Power"
Its ancestors are 'Hollands Hoop' crossed with Skunk 1.
A powerful High Sativa Outdoor, clear high for daily enjoyment.

And you torch it in a nice worked bowl:
Make my day!
Yummy!
This is a 5 mm Roor jar and some of my personal stasth.
Nibula to the left and Train Wreck to the right and down in front is
some strain that always floats around my area in 716 BLO
A mega bowl - mixed salad
Above and below you see an O.G. Kush beter known as MK Ultra.
It is a mix of two top Indica varieties and as you see produces
a very tigh bud that is full of frosty wite goodies.


Peeping out through the trees
Jock Horror has every thing that Jack Herrer has. A perfect clone.
My first try at oil.
Awesome bud
This photo was sent to me for my breakfast!
A nice mixture of garden herbs in a glass masterpiece.
The insert is a close up of one of its many artistic details.
A Craig Creation
Eugene Glass
Here is a phat bowl done at Dawghouse for Roor.
Who cares what you put inside when you take
a trip just looking at that bowl.
I will put a new bowl here every day so you
can see all the bowl pics I have.
Thanks to Marked At Birth !
---
Hey its me, custom cosmos icemaster. Just sending you
some pics of my connisuer grade cannabis.. strain is my signuture strain.. "the emery" from marc's indica mix.
I usualy let it flower for 55-60 days under a 1k watt HPS.. Ive grown it in soil in the past using foxfarm grow big and big bloom but just started a couple hydroponic ebb and fow gardens.. The hash is coins pressed from dry sieving the
emery trimmings, extremely frosty strain!

---
Aren't they sweet, all snuggly in a Roor ash tray
Good enough to eat !
Here is a peace offering to John,
Good sticky nugz to feed your new Custom Roor
An AK 47
At first I thought it was a Xmas tree with the red base it sits in. That is a very nice mother